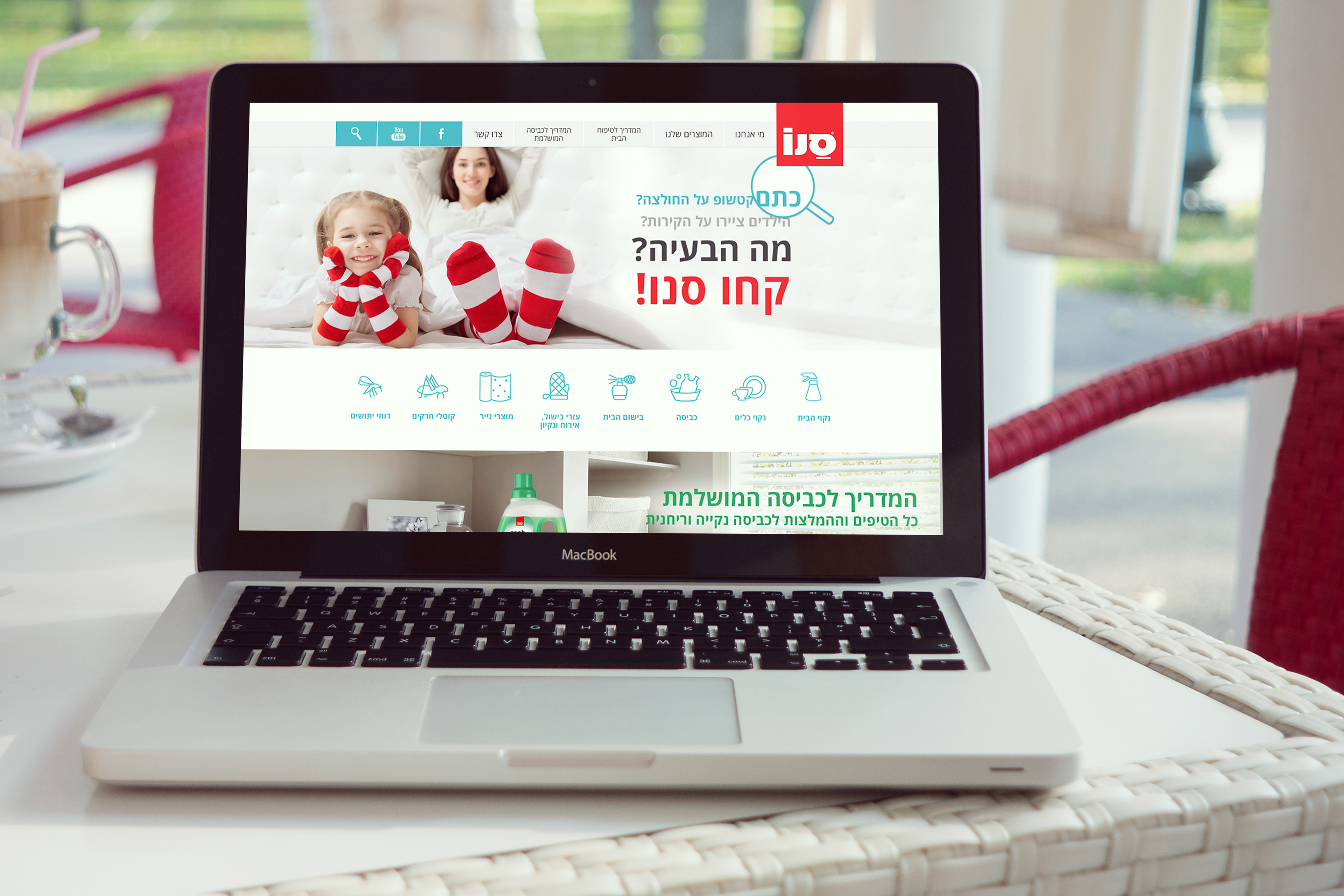 Sano enterprises - Web design
Web site design for Sano enterprises. Sano is Israel's leading manufacturer of non-food items, including toiletries and hygiene products and it provides cleaning solutions for the household, as well as for the industrial and institutional sectors. The Company further manufactures a range of laundry products and paper goods.
 Sano takes pride in being an environmental friendly and innovative enterprise that produces the best products of their kind in Israel.
​​​​​​​
מה הבעיה? קחו סנו!- עיצוב אתר תדמית
עיצוב אתר התדמית החדש של חברת סנו. סנו היא החברה המובילה בארץ לייצור מוצרי ניקיון, תכשירי כביסה, מוצרי היגיינה, מוצרים לטיפוח
 הבית, מוצרי נייר, מבשמי אוויר, קוטלי חרקים, מוצרים למטבח ועוד
כיום חברת סנו מייצרת בחמישה מפעלים, בכל קצוות הארץ יותר מ500 מוצרים שונים
​​​​​​​